Tips On How To Find A Girlfriend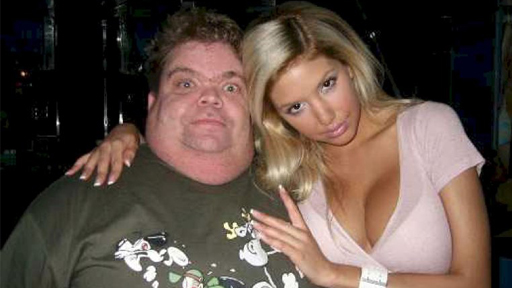 There comes a time in every man's life when he is ready to cast the single life aside and cast his line into the girlfriend pool. After leaving the bachelor life behind, it can be tough to know where to start when looking to land a girlfriend. The dating scene can be difficult to wade through unless you actually take the time to go about it properly. What follows are a few tips that are sure to help you make an easier transition from single to dating.
Getting serious about finding a girlfriend means displaying all of your best qualities, and the only way to effective do that is to put yourself in situations where you know you are going to be comfortable. For example, if you like quieter places, you are not likely going to be very happy going to a loud club. It's hard to show off your best side when you are completely miserable with where you are. Women don't know you and will simply assume that your discomfort is down to a lack of confidence, which is a turn off for them. Try to go to places where you know women will be and where you can be confident enough to put your best foot forward. You could attend events or join clubs that are centered around your interests. Meeting women at those types of places pretty much guarantee that you will both have at least one thing in common right off the bat. This makes striking up a conversation a whole lot easier too, as you have an automatic starting point and a shared interest to discuss. [Also check: How To Woo A Woman]
Simply having one or two shared interests is no guarantee that you will have physical chemistry with a woman, so be sure to mix and mingle so that you can meet as many females as possible. Not everyone can be girlfriend material, but you might make friends with those women. They will see that you are a nice guy and will likely tell their single girlfriends all about you, which can lead to you being fixed up with that perfect someone.
If approaching women and striking up a conversation is not your strong point, you now have the option of going online in search of a girlfriend. Internet dating is becoming increasing popular and is now a great way to meet multiple different women, increasing your chances of finding the right one. Going the online dating process allows you to choose the looks and personality traits that you like in women, which can actually save you from going on dates with women that are completely incompatible. You can contact the women that catch your eye and then take the time to get to know them a little first before finally arranging a date. That allows you to build a level of familiarity that will make it more comfortable for you both when you finally decide to meet face to face.
The one thing that you always have to remember is that there are going to be some up and downs along the road to finding a girlfriend. You will have to face some rejection and break-ups along the way, but you cannot let those get you down or hurt your confidence. Very few people hit a home run the first time out, so you just have to keep your confidence high and hang in there when those dips in the road come your way. Confidence is a major turn-on for women, and if you allow those setbacks to affect your confidence, your chances of finding your perfect girlfriend will decrease in the process.
Well, that was it for this post, we really hope you enjoyed reading it, Now please,  check also the video below for more tips on how to find a girlfriend…
Hope these video was useful to you and you learned something new. By the way, while browsing the web I saw in yahoo answers someone who asked about this topic of getting girlfriends and received some useful replies, you can check it here.