How to Get a Girl to Like You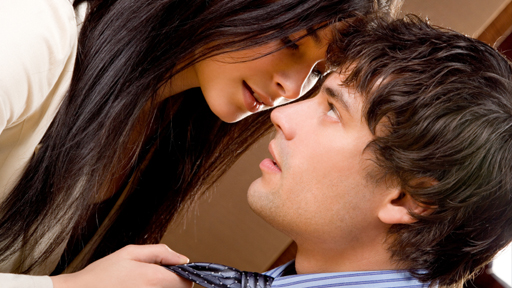 It's fair to say that many of us don't feel that our lives are totally complete until we meet that someone special who will fall in love with us. That is not something that simply just happens in the blink of an eye, though, and is usually something that takes both time and effort. You can have your eye on a girl and hope that she someone see's you too, but if you really want to take things to the next level, you need to be prepared to get her to like you. It's definitely not the easiest task in the world to accomplish, but it can be done if you follow a few simple rules.
If you want to be noticed by a girl you like, you need to find a way to stand out from the crowd. One of the best ways to do that is to make sure that you are well groomed and presentable every time you are in her presence. It's not only women that need to take the time to look good in order to be noticed. Guys should make a real effort in that department if they want to catch the eye of a girl. You need to keep yourself as clean, neat and tidy as possible, as well as making sure that your clothes are well maintained. Going out looking like a homeless person is not likely to garner you any interest from the ladies. [Read Also: How To Approach Women]
You don't have to be the best looking guy in the world in order to be attractive to women. The reality is that women tend to be more about what's going on between the ears than they are in a rugged jawline. They are not likely to be bowled over by a cute guy if he has nothing to say or doesn't take the time to listen to what she says. Being able to engage in conversation and actually hear what she has to say is a real turn on for women. This is actually a great tactic, as you will learn more about what she does and doesn't like if you ask her questions and really pay attention to her answers.
How many times have you seen or heard a woman say that what turns her on most about guys is a sense of humor? It sounds totally clichéd, but the reality is that women really do love a guy who is fun to be around and who can make them laugh. If you are not a great conversationalist, but can kill with a one-liner, use your humor to try and win her over. It goes without saying, though, that your great wit should be saved for appropriate moments and not when she is telling you about the death of her childhood puppy.
Getting to know a girl is a great idea, but you also have to be careful that you don't end up falling into the friend's zone. There comes a time when you need to let her know that you are interested in her as a partner, as getting out of the dreaded friends zone is often impossible once she has put you in there. The way to do this is to flirt with her a little, without being too heavy-handed, of course. Going that route will also allow you to gauge just how interested she is in you. If she views you as a potential partner, you will probably find that she will flirt right back when you start to have a little fun in that area. If she does that, you should use that opportunity to ask her out on a date.
These are all great little tips, but you also have to realize that there has to be some sort of chemistry if things are to progress any further.  Those are not necessarily going to be there at the start, but if you can get her to warm up to you, it may just be that your efforts result in a chemical reaction that both of you will love.
Now, if you are the type person who is mainly looking for a casual date then you must check our post for the top adult dating sites, there you not only are going to find the best dating sites right now, but also some tips and tricks on adult dating.
 And finally, if you love watching videos, then check the one below for more tips getting girls to like you.
Well, I am sure you have learned something, now you can also 
check this post
 for even more tips on getting girls.