Tips For Meeting Women Online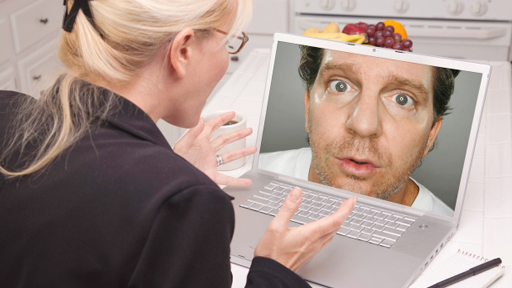 We would all love to be able to meet the ideal girl, but finding the time to date regularly is not always that easy. The time that you do have can quickly become wasted as you end up going on blind dates, or even ones that you organized yourself, only to find that the girl you are out with is a complete mismatch. The good news is that you can now basically screen the girls you meet before committing to a date, and all you have to do is set up a profile at one of the many online dating sites. While you may feel a little awkward at first, these are actually a great way to meet women that some or all of your interests. It's also a way to meet women that you might ordinarily have missed while out and about trying the bar scene, as it's not every girl that is into that.
If meeting a woman online is something that interests you, the first thing you need to do is select which site you want to go with. There are many quality online dating sites, with many geared towards specific people, such as those of a certain age or religion. Do a little research to find which one best suits your needs, and think about even giving a couple a test run. Many sites will offer you a free trial period, which will allow you to kick the tires a little to see what you are getting. The one thing to keep in mind with this is that you are often limited in what you can do during a free trial period. You may not be able to contact your matches during this time, which means paying the monthly fee if you find a woman that you particularly like.
Once you settle on the site you want to go with, your next step will be to set up your profile. It is here that you will list all of your interests, vital statistics, and a little blurb about yourself that will allow women viewing the profile to get to know you a little better. The more detailed and informative you can make your profile, the better chance you have of getting a response from women who view it. That said, there are a couple of things to keep in mind when setting up an online dating profile. The first is to make sure to put up a picture that is current and which accurately represents how you look at this current time. The second is to be honest in the information that you provide. Keep in mind that you may well be meeting some of the women on the site, and if you are caught in a lie inside 5 minutes, your credibility will be shot.
The next thing you need to do is perform a search based on the criteria you are looking for in a woman. Different sites operate in different ways in this regard. Some will put you through a rigorous questionnaire process in order to deliver women that they deem to be a suitable match. Others match you up based on the information on your profile, while others allow you to freely search the women in their database. If you find a woman that catches your eye, you will be able to contact her via an e-mail or private message. You will also be able to see the women that have checked out your profile, as well as be able to read any messages left for you. [Read Also: How To Ask A Girl Out]
You must always take the time to be polite when contacting a woman you are interested in. If she fails to respond or tells you that she is not interested, that politeness must remain. Any cruel messages or hateful remarks will be flagged and are likely to get you booted from the site. Most people are pretty wary when dating online, so don't try to be pushy in getting a contact number or making a date. It is always good to talk first, and you can put a woman at ease by giving her your number as opposed to asking for hers. If you do plan a date, make it somewhere very public, or even suggest that she bring a friend along when you first meet. While all of the reputable sites do a great job of weeding out the creeps, women still tend to be very careful when meeting a man for the first time. The more you can do to put her at ease, the better.
Those are the basics of meeting women online, and you will find that it is a great way to make new friends and possibly even land that woman of your dreams.